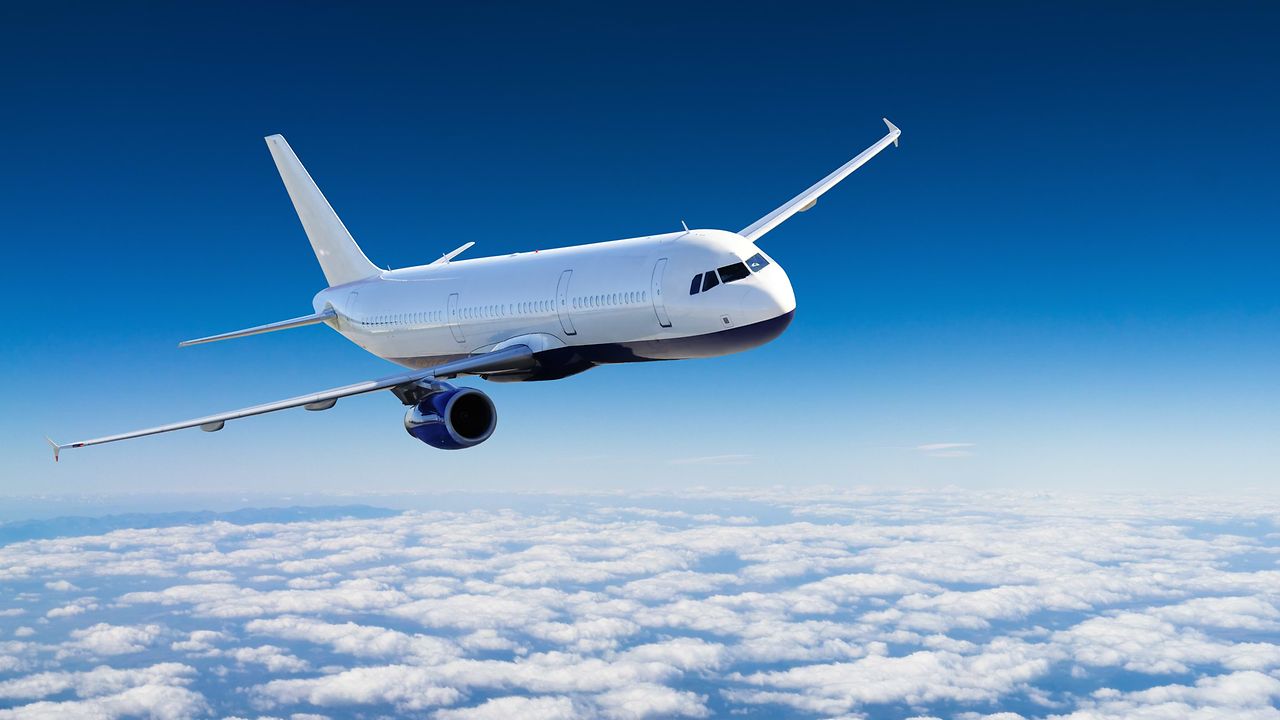 Aerospace and Defence Industry
Aerospace and defense industry produces state-of-the-art components and equipment that enable air and space transport and production of advanced military defense systems. Our experienced team of research experts examines a wide gamut of industry sources and offer valuable insights into aircraft electronics, maintenance, repair, operations services, aircraft engines, propulsion units, defense technology, weapons and ammunitions, space vehicles and related parts. We help clients recognize and take hold of the new growth opportunities to capitalize on their prospects in the industry.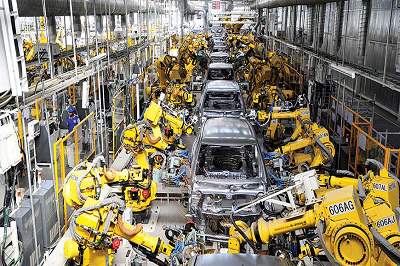 Automotive Industry
Automotive industry, the business of manufacturing and selling of vehicles passenger cars, trucks, farm equipment and commercial vehicles is opening new dimensions, generating need for more efficient transportation. We identified this trend and added credible market research on the automotive industry in our vast report base. Our report portfolio on automotive sector is focused around the emerging economies such as China, Brazil, Vietnam, India and rapidly developing technologies like autonomous vehicles, electric vehicles and hybrid Cars. We conduct robust qualitative market research and comprehensive analysis on the automotive industry to surface the most recent advances. We evaluate the market performance of major segments of the automobile industry, including passenger vehicles, hybrid vehicles, automotive specialty equipment manufacturing, parts and components, materials and coatings, automotive services and give an insight into the future prospects of the market. Our comprehensive research provides strategic tools to clients for assessing their future prospects in the automotive market.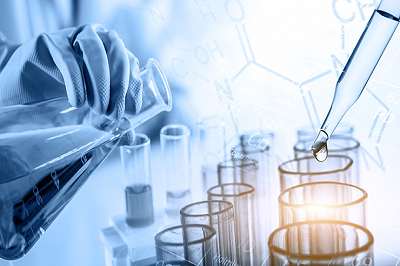 Chemical and Materials Industry
Technological advances in the chemical industry have transformed the world's economy. Almost every major industry makes use of chemicals and materials for production their products. Our Chemical and Materials portfolio includes market research reports providing analytical view, statistical information, on global markets. We offer reports on synthetic lubricants, water management, oleochemicals, biofuels, minerals, metals, textile industry chemicals, oilfield chemicals, pulp and paper industry chemicals, specialty chemicals, packaging and tooling, bulk chemicals and inorganics, coatings adhesives sealants and elastomers, composites, additives, lubricants and many more. We inspect market trends in the field of Chemical and Materials to provide a full and unbiased view on the industry. We study historical aspects and present market position to forecast the future headway of global market and present it statistically.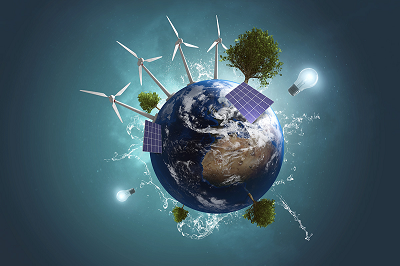 Energy and Power Industry
Energy and Power industry is one of the highly diversified in the world. Industry covers sources of power generation from conventional to sustainable non-conventional sources. Increased investment from both government and private entities has led to strong growth across energy segments. Our reports in energy and power sector evaluate the current market trends, and offer quantitative and qualitative analysis to give first-hand interpretation on the energy market. Our report database provides latest findings of the energy and power industry which are instrumental for clients. We make use of the most state-of-the-art tools and robust methodologies to estimate the future and surfacing the trends of energy industry. Our thorough market research reports on the energy sector span conventional and non- conventional energy sources, like Fossil fuels, Green Energy, Fuel Cell, Portable Power Supplies, Utilities, Mining and Extraction, Renewable Energy, Environmental, Biofuels and Others. Our market research reports on the booming energy sector offer client thorough understanding of the industry and help them to gain competitive edge.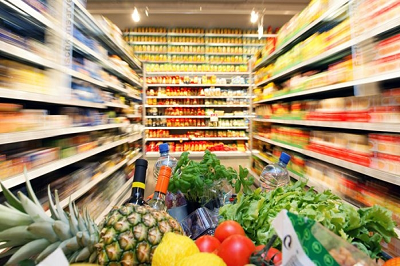 Consumer Goods Industry
Consumer goods are products that are mass-produced for individuals and sold through retail channels. Consumer Goods Industry is not limited to processed food and beverages, toiletries, cosmetics but also include home appliances, and electronic goods. It depends largely on media, retail outlets and online platforms. The industry is highly competitive because of changing buying patterns, consumer preferences, changing costs and the need for marketing differentiation. We help retail brands and companies to recognize the changing dynamics of consumer goods industry globally. We centre our retail and consumer goods industry research on both developed countries like the US and emerging economies like Brazil, China, Vietnam and India. Our list of Consumer goods Industry reports are sub-categorized under household, Cosmetics ,Specialty Items ,Textile etc.
Heavy Machinery Industry
Heavy machinery industry is group of complex business that manufactures and produces large products and machinery to produce products such as vehicles, trains, aircrafts, appliances etc. The industry serve several sectors such as construction, mining, chemical industry, energy, automobile and many more. The Heavy machinery industry is on the brink of great transformation. The last few years have witnessed considerable change in nearly every sector mainly affecting OEM's. Some of these industry advances have been on-going for many years, like the rise of competition from emerging markets such as China, the stringent regulatory policies, and the relative growth of rental services for several machine types. Our reports on the heavy machinery industry offers analytical study as well strategic view on the market to benefit key stakeholders in taking wise decisions and pave a road to better growth.
Food and Beverage Industry
The world has seen a sharp growth in Food and Beverage industry over the past few years. The entry of multinational companies into developing countries, growth of commodity branding, low cost of manufacturing and technologies advent in diverse applications is changing the structure of the food industry. Food and beverage industry embodies a diverse set of products and processes. Food and beverage products are mass-produced, distributed, imported, and sold to consumers, traders and other manufacturers. The production & export of food & beverage has been growing since lot of key players entering into untapped markets. Our reports on Food and Beverage industry provide exhaustive statistical data and thorough analysis on emerging food markets, covering key sections such as consumption, production, industry performance, untapped markets, distribution channels and anticipated growth areas. In addition to this our reports provide insights on market dynamics with foci on consumer buying patterns, consumer behaviour, market trends, growth drivers and limiters, trade regulations and major players.
Banking Industry
Banking industry handles cash, credit, and other financial transactions. The banking industry is challenged by changes in customer loyalty, strict regulatory policies and entry of new players, all of which are forcing the organizations to embrace new business models, improve current processes and modernize their operations. Our reports on banking industry offer thorough analysis and insights into crucial areas of the banking industry such as banking assets, credit and debit systems, ATM facilities, loans and future growth projections. We also offer our off the shelf insurance industry reports covering insurance products from travel insurance to personal, health and accident insurance.
Healthcare Industry
Healthcare industry offers organized provision of medical care to people and communities. Spending on healthcare has been falling in numerous countries throughout the COVID 19 pandemic. The resources are being poured into fighting the virus but non-urgent care has been hard hit placing an extra burden on healthcare workers and companies. Healthcare companies function amid unique challenges like strictly regulated environments of countries, lengthy product development life cycles, intricate market dynamics, etc. With rising health care sector reforms, quality measures the necessities for much better accountability to stakeholder groups, new problems and questions arises regularly which needs to be addressed with deep and better insights. Our reports help these organizations to make strategic business decisions in this challenging business environment. We specialize in sophisticated information processing and analysis, specific to the needs of global healthcare industry. These reports contain analytical as well as statistical information on Healthcare industry. We thoroughly analyse new vistas being opened by the strongly growing healthcare industry like Healthcare IT, Pharmaceuticals, Biotechnology, E Health, Telemedicine, Therapeutics, Diagnostic Imaging, Drug Delivery Devices, Surgical Devices, Healthcare Services, Molecular Diagnostic, Bioimplants, In Vitro Diagnostics, Medical Devices and Hospital Services.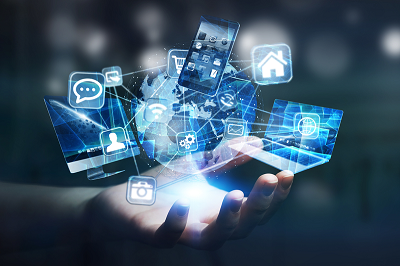 IT and Telecom Industry
We provide our clients with market intelligence services in IT and Telecom Industry. Our intensive market reports are combination of analytical insight and statistical research of the thriving IT and Telecom industry. Our analysts and industry experts meticulously examine various industry segments, like Mobility and Telecom, Digitalization and Internet of Things (IoT), Software and Services, Data center and Networking Services, A.I., Smart Infrastructure Cloud Computing, Information Security market at both country as well as global level. Our unmatched expertise in the field enables us to wisely evaluate the market, current opportunities, trends, and trade regulations and give clients updated information on the IT and Telecom industry. We identify future trends in IT and Telecom industry to provide a forward-looking analysis to benefit clients in developing market strategies based on the current scenario and achieve competitive edge on competitors in the long run.